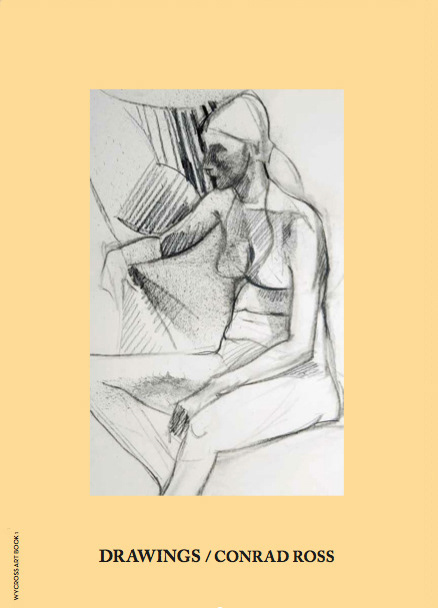 From the foreword by Timothy Paul Brown:
Curator of Education, Montgomery Museum of Fine Arts
The drawings of Conrad Ross reintroduce us to the art of drawing as a discipline of study, and as a fundamental component to any artistic practice. As mediums of expression continue to evolve and change, and virtual tools and platforms are devised to simulate traditional media, Ross keeps us rooted to the idea that drawing is still a vital process of looking and creating, a process that the viewer is encouraged to adopt, albeit in an analogous way, to fully appreciate this unique collection of drawings.
Known primarily as a printmaker, this publication shows how fundamental drawing has been to Ross's work and reveals a side to his work that was never featured in previous publications. Ross's work encompasses the philosophy of aesthetics, the formal elements of drawing, and the technical skill of mark making. The drawings featured in (this) publication were produced during the 1960s and 1970s, a body of work that was not intended to be a practical guide to perceptual drawing, but presented in their totality as a complex exploration of space and technical facility.
As artistic processes and mediums of expression continue to evolve and change, Ross reminds us of the importance of drawing as a fundamental component of art, where mark making operates as the basic gesture for how we signify and give expression to our world.